Free YouTube To MP3 Converter
Want to convert MP3 from YouTube flash video? Want to create ringtones for your mobile & cellphones? Want to watch YouTube video from your portable device such as IPod, IPad, PSP?
Yes, you can try our free YouTube to MP3 Converter tool. Our software is fast, complete free, and requires no registration. With our free YouTube converter, now there is no need to buy those ringtones, mp3, and video converter software again!
Why our Free YouTube To MP3 Converter?
Firstly, it is designed for safe and privacy. Our YouTube To MP3 Converter run locally and download YouTube videos directly from your computer. There is NO any log information or recently visited history saved. Our software uses IE as its downloading agent name, so from YouTube side, it will recognize the downloading as normal page/video views.
Secondly, it is optimized for downloading speed. Our YouTube converter is faster than most of other software/YouTube converting websites on Internet.
Thirdly, our free YouTube To MP3 Converter supports both YouTube Video and Audio in ANY formats/resolutions available. (From 160*120 to 1920*1080, mp3 to aac+)
Finally, we do not make money from this YouTube converter, so it is complete clean. Our website also does not contain any Ads.
Download the Top Rated Free YouTube To MP3 Converter to get the royalty free music/video now!
Free YouTube To MP3 Converter Screenshot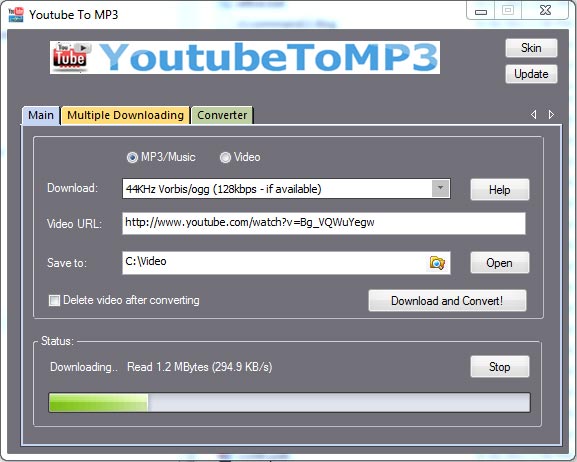 Enter the URL of any YouTube page, and our free YouTube to mp3 converter will quickly retrieve the Video/MP3 for you.
Features: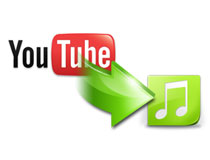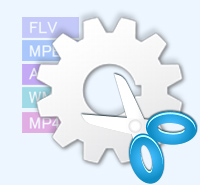 YouTube To MP3 Converter
Download video from YouTube
Video to MP3 converter
Support all of the YouTube formats
Clean & Safe
Freeware, No AD, No spyware.
The YouTube to MP3 Converter is very easy to use
The conversion can be finished only in 1 click.
High speed of downloading & converting
Super fast! A few minutes to finish all the jobs. The fastest YouTube Converter in the world (Also try this YouTube Music Downloader).